Eric Reed Communications
Professional Service. Valued Results.
My name is Eric Reed. I'm a journalist, editor and communications consultant.
From original content and media training to academic and professional editing,
I help clients meet their communications and media goals.
Services
I help people tell their stories.
My writing has appeared in outlets as diverse as The Street, MSN, CNBC, Mashable, Glassdoor's economics blog, the Detroit Free Press, the Philadelphia Inquirer and more, with a body of work that ranges from breaking news, human rights and economic analysis all the way to travelogues and slideshow features.
Whether its magazine features, blog posts and beat writing, or representing some of the biggest companies in the world in front of judges, juries and the public, I work with words and tell stories. And whatever you need, I'm here to help.
Contact for references and more information.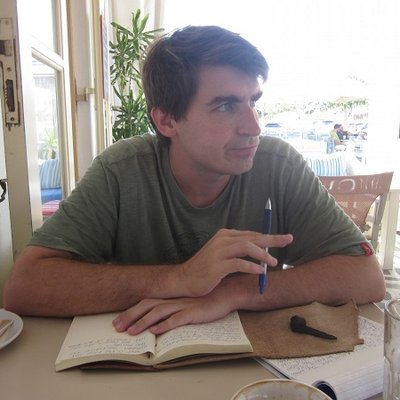 An attorney and journalist, I have spent over a decade working with top-level talent from Manhattan to Bangkok. My writing has appeared in outlets including The Street, CNBC, Glassdoor, The Detroit Free Press, MSN, AOL, The Philadelphia Inquirer, Mashable and many more, regularly reaching an audience of more than 10 million readers.
I have worked with some of the world's largest companies and organizations, including crisis management for governments; editorial feedback for companies, media outlets, universities, law and financial firms; and copy writing for tech and security companies, public relations firms and financial firms.
Education: The University of Michigan Law School, 2009 / The University of Michigan LS&A, 2005
---
Freelance Journalist, 2012 – Current
My work has appeared in sources including The Street, CNBC, MSN, AOL News, Yahoo News, Mashable, The Detroit Free Press, The Philadelphia Inquirer, The University of Michigan Alumni Magazine, Glassdoor.com, The Ann Magazine, Make Change online magazine, CBS News, and the New Britain Herald.
---
Communications Consultant, 2014 – Current
My communications work focuses on helping clients tell their stories with the same engagement and clarity that I bring to my work as a journalist, and with the counseling of an attorney from the AmLaw 100.
---
Associate Attorney at Dechert, LLP, 2009 – 2012
My practice focused on securities litigation and white collar criminal matters, with pro-bono specialties in human trafficking and landlord/tenant matters.