Reed Communications
---
Professional Service. Valued Results.
Spend your time focused on your business and find new ways to
demonstrate your professional expertise.
From executive editing to original content and media training, I help clients
meet their communications and media goals.
Experience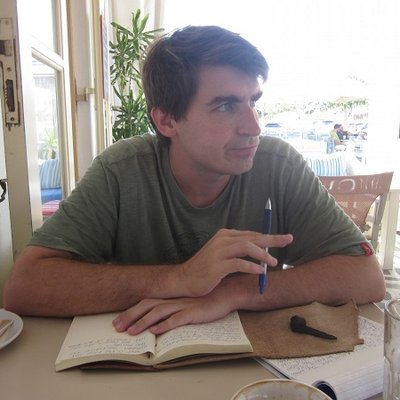 An attorney and journalist, I have spent over a decade working with top-level talent around the world. I am an experienced counselor and former associate with Dechert, LLP who has successfully advised clients including Fortune 500 companies, governments and startups. I graduated from the University of Michigan Law School, and have represented clients on issues that include securities disputes, human trafficking, shareholder litigation and criminal defense.
My writing has appeared in outlets including The Street, The Detroit Free Press, MSN, AOL, The Philadelphia Inquirer and many more. I have worked with some of the world's largest companies, interviewing CEO's and executive talent for stories on a wide range of topics. My work has covered subjects including economic and tax policy, Wall Street, human rights, and technology.
Education: The University of Michigan Law School, 2009 / The University of Michigan LS&A, 2005
---
Journalist: Publications including The Street, Glassdoor, The Ann Magazine, The New Britain Herald, The University of Michigan Alumni Magazine, and many more.
A subject matter expert on subjects including law, macroeconomic policy, finance, regulatory issues and more. A writer who writes carefully even on divisive issues, and who can build consensus among a broad readership.
Years of experience in communicating and working across cultures, with a portfolio that includes work in over 30 different countries as diverse as Cambodia, Peru, Turkey, Brazil and France.
---
Attorney: Former Associate Attorney with Dechert, LLP focused on securities litigation and white collar criminal matters. Pro-bono specialties including human trafficking and landlord/tenant matters.
A litigation and trial specialist with additional accomplishments that include contributing to reports for the United Nations and U.S. State Department.
Special interest and knowledge about issues related to evidence and procedure, with particular skill at related pleadings.
---
Communications Consultant: A writer and consultant who advises clients on issues that include editing, drafting, media training, crisis management and more. Specialty fields include executive communications, legal issues and the financial sector.
A clear, engaging technical writer who has covered issues as diverse as labor law, stocks and investing, and cybersecurity, with experiencing advising and helping organizations streamline their editorial process.
A counselor who has helped companies improve every level of their communications strategy, including outreach and relationship development, best processes and crisis management. A special expertise in helping companies navigate potentially sensitive issues.